Download Audio Version
A cashback credit card offers money back on each item purchased. Visa, American Express, and MasterCard feature rewards programs and allow Canadian customers to earn cash back. Merchandise, travel points, gift certificates, and cash back are offered by companies and banks as a way of keeping existing customers and attracting new ones.
How much you can earn
Holders usually get between 0.5 and 2 percent, but some issuers offer up to 5 percent. Customers may earn 1 percent on all purchases, 2 percent on grocery shopping, and 5 percent on gas purchases. Issuers also offer generous cashback benefits to holders who charge purchases at participating retailers. For example, customers earn additional cashback when making payments at participating golf courses, spas, inns, hotels, establishments, and department stores. How much they earn depends on their spending level. Thus cashback offers are a good choice for customers who are big spenders and pay their balance in full. Given that banks charge interest and an annual fee, paying the minimum would wipe away the rewards. For example, if you spend $5,600 a year and get 2 percent back, you will earn $112. You will earn $52 if you pay an annual fee of $50. Customers who spend at least $2,000 in purchases benefit the most.
Some issuers offer 5 percent on gas and grocery shopping during an introductory period of 6 or 12 months and 1 or 2 percent afterwards. Note that some banks have a cap on the maximum annual rebate.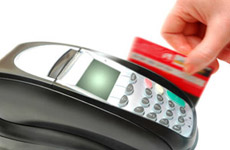 The points or cash back you get are tax-free because they are in the form of purchase price reduction. In some cases, however, cash back is considered income. Charging business-related purchases (equipment, supplies) to a personal card and being reimbursed by one's employer is an abuse of the tax system. Price reductions should be reported if you are a self-employed person or business owner and charge business-related purchases to a personal cashback card.
Features to consider
Banks that offer cashback benefits allow customers to choose between earning points and taking the cash. Many issuers require a good or excellent credit score and have minimum earning requirements. Capital One and Scotia Bank require a minimum household income and personal income of $100,000 and $60,000, respectively. If your income is lower than this, you can apply for the MBNA Smart Cash Platinum or RBC Cash Back MasterCard. The interest rate is usually higher than on other products and varies from 19.5 to 21.9 percent. Some issuers offer low interest rates (i.e. 9.90 percent), but the annual fee is higher. Depending on the bank of choice, authorized users and co-applicants can use the card free-of-charge.
Added perks and benefits are an important factor, especially for frequent shoppers and travelers. These include discounts, roadside assistance, trip insurance, legal assistance, and many others.
Rewards vs. cashback cards
There are 4 kinds of rewards to choose from, shopping rewards, point schemes, cashback, and airmiles. Another attractive option is a zero percent introductory rate over an extended period of time. Cashback deals have become popular with costumers in Canada. The reason is that charging purchases allows customers to earn money. Issuers pay the amount earned after a certain period of time, which can be one month or one year. The highest amount customers can earn is $5 per every $100 if the cashback rate is 5 percent. Obviously, these cards are intended for high spenders.
Issuers reward customers for spending. They pay a certain percentage in the form of bonus points that can be redeemed for products and services. There are two options, through point schemes and vouchers. Customers can get in-store vouchers or gift certificates to pay for dining, days out, sports tickers, and other leisure activities. Similarly to cashback cards, issuers offer incentives to encourage customers to spend more and make their money stretch further. Another similarity is that this product is designed for big spenders who shop frequently. To choose between rewards points and cashback, customers should consider their spending patterns and lifestyle first. If you have an airmiles card, how many points have you earned and used? Do you have travel plans and how often do you plan to travel in the future? Do you enough to travel? Would you save more if you had a cashback credit card?
As a rule, cashback rewards are a better choice for customers who travel occasionally. Most people don't travel often to earn airmiles, and a cashback offer is a practical way to go. In fact, cashback offers are easy to understand and are straightforward. Between 1 and 3 percent of the money spent is credited to the customer's account. Rewards and airmiles schemes are more complicated and sometimes points expire. Many people are not aware of the fact that there are ways to convert airmiles into dollars. Truly, they can save money by shopping at participating retailers and looking for special deals. The problem is that the pool of participating retailers may not include their favorite stores. Customers who have a cashback card may use the money earned to shop at their favorite stores.
When cashback is not a good idea
Signing bonuses and complimentary rewards could create financial problems. Some companies offer bonuses of $100 for signing up, but it is obvious that incentives and cashback won't make you rich. You have to spend your money first to get cashback rewards. For example, you will receive a signing bonus only after you spend $500 or $1000 during the first 3 or 6 months.
Some people think that they can game the system. They get 5 or 6 cards and cancel them after they receive the cash. This is $600 in signing bonuses. The problem with this strategy is that cancelling any of the cards will affect your credit score. Your score depends on the percentage of credit used; so, the higher the percentage, the lower your score. The percentage will increase if you cancel one or more cards, and your score will be affected. Then if you are tempted to overspend and buy non-essential items, your score and finances may suffer. Higher rebates and more cash back may be difficult to get even when issuers advertise cashback rewards of 5 or 6 percent. Another problem is that some banks rotate their high rebate categories. Switching categories makes it difficult to rack up good deals. Categories may rotate every 2 or 3 months, and you will get high rebates only if you sign over the phone or online.
Top 5 Cashback Credit Cards
Scotia Momentum® VISA Infinite Card
Scotiabank features a cashback card with a low intro rate of just 1.99 percent and an annual fee waiver during the first year. Customers get 1 percent back on all purchases and 4 percent on groceries and gas. They also get 2 percent back on recurring bill payments as well as drug store purchases. The card also features special discounts and insurance and everyday benefits, including flight delay and trip interruption coverage.
Credit limit: min $5,000
Purchase rate: 19.99 percent
Cash advance rate: 21.99 percent
Annual fee: $99
SimplyCash™ Card from American Express®
This card is a flexible solution with a generous cashback earn rate of 5 percent during the first 6 months. All purchases earn at a rate of 1.25 percent after the introductory period. As an added benefit, supplementary cards have no annual fee. Customers also benefit from comprehensive shopping and insurance coverage, including flight delay, stolen baggage, and emergency medical insurance. Cardholders are offered special access to theatres and AMEX lounges as well.
Interest rate: 19.75 percent
Grace period: 21 days
Annual fee: $79
Scotia Momentum® No-Fee VISA Card
This is another cashback offer by Scotiabank that goes with an attractive intro rate of just 7.99 percent. All eligible purchases earn 0.5 percent cash back while drug store purchases, grocery shopping, and gas earn 1 percent back. Added benefits include attractive discounts, flexible payment options, and optional card protection. Additional cards are available on request, and holders benefit from the fact that there are no annual fees.
Interest-free period: min 21 days
Purchase penalty rate: 24.99 percent
Interest rate: 19.99 percent
Annual fee: none
BMO® CashBack MasterCard®
With a competitive earn rate of 1 percent on everyday purchases, this credit card offers multiple benefits, including cashback on supplementary cards, generous discounts on car rentals, and travel services, including trip cancellation, medical protection, and other types of coverage. The card features 25 percent off car rentals. Standard benefits such as extended warranty also apply. Under BMO's cashback program, there are no restrictions or limitations on the types of purchases that earn cash back.
Interest rate: 19.9 percent
No annual fee
Grace period: min 21 days
CIBC Dividend Card®
CIBC also offers a cashback option and the opportunity to earn up to 1 percent in cash rebates. Rebates are credited to the customer's statement. Customers benefit in a number of ways, including cash advances, free supplementary cards, convenience checks, generous discounts on car rentals, insurance coverage, etc. Up to three supplementary cards are offered free of charge. Only customers with an annual income of at least $15,000 qualify.
Purchase interest rate: 19.99 percent
No annual fee
Grace period: at least 21 days