Download Audio Version
A secured card allows holders to buy goods and services up to the available limit. The credit limit is equal to or smaller than the money deposited in the account. It also varies based on the payment and credit history of the applicant. The customer's savings account serves as collateral, and money held there guarantees repayment. Banks such as TD and CIBC offer such products. Attractive offers to consider include the Home Trust Secured VISA Card, Capital One Guaranteed Secured MasterCard, and Capital One Guaranteed MasterCard for Newcomers.
Benefits of Using a Secured Credit Card
The main benefit is that holders with a past history of late and missed payments can rebuild their credit history. Borrowers with delinquencies, late payments, and bankruptcies often find it difficult to qualify for standard borrowing instruments. Making on-time payments is important and helps build or rebuild credit. Make sure, however, that your payments are reported to the major bureaus. In this way, you can show to future lenders that you have changed your spending and payment habits.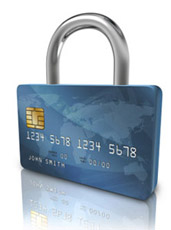 Recent immigrants to Canada often apply for a secured card because it is easy to get approved and they can start building credit history. This product is also beneficial for borrowers who have experienced financial problems in the past. Another benefit is that customers can shop at a wide array of retailers that don't accept cash and debit cards. Individuals can make bookings and payments at restaurants, spas, resorts, shopping malls, and many other places.

Customers can choose from different types of products. Some offer rewards points and other incentives. TD, for example, features rewards cards that offer annual cash rebates, points toward leases and purchases of a vehicle, and more. There are no spending or earning limits, and cashback rewards don't expire. Banks such as CIBC also offer comprehensive coverage and premium and travel rewards. Rewards can be redeemed at any time. Some issuers even offer authorized user cards free-of-charge, along with emergency and complimentary travel services.
Cons to Keep in Mind
While some issuers offer a limit that is equal to the deposit made, you may have a limit of 50 or 60 percent with others. Some people face financial difficulties, and it is hard for them to pay a deposit of $500 or $1,000. If you have $1,000 in your savings account, it is a good idea to repay some of your loans and outstanding balances.
Available Limit, Fees and Finance Charges
Secured cards often go with higher annual fees than unsecured ones. Many issuers charge both application and annual fees. Those who make timely payments may request to have their card upgraded to an unsecured one. Banks usually review accounts after a certain period, i.e. 1 year. It is recommended to keep the outstanding balance low. Even if the issuing bank refuses to upgrade the account, another company may offer an unsecured card.
The available limit is reduced when holders make payments. They make monthly payments to cover the outstanding balance. Some products also feature a grace or interest-free period during which customers avoid interest charges. Finance charges are not assessed when holders pay the balance in full. Penalty fees apply to over-the-limit transactions. Some issuers also charge processing fees.
Choosing the Right Product
There are different factors to consider, including the amount of the security deposit and how the bank uses it. Your deposit will be used only if you are unable to make payments, i.e. default. Most products have maximum and minimum limits when it comes to the deposit. In some cases, your deposit earns interest, and it is worth asking what the interest rate is. An important question to ask is how and when your deposit is used. Some banks will use it if you are late on a single payment while others do so if your account is delinquent. Thus, they will use the deposit only if you are 4 to 6 months past due. Knowing the terms will help you to become more organized and disciplined or you risk losing your deposit. Finally, issuers rarely offer competitive interest rates because of the higher risk of default. Borrowers with a poor payment history are considered risky by financial institutions.
Application and Eligibility Requirements
Age restrictions and minimum income requirements usually apply. Applicants should have an existing savings or checking account to qualify. Because of the higher risk of default, issuers usually require that borrowers have a stable job. Only Canadian residents can apply. Customers should fill in their social insurance number, monthly LOC, card, and loan payments, rent amount or mortgage payment, and estimated income.
Secured vs. Prepaid Card
While a secured card requires that customers make a deposit, the prepaid variety is different in that it doesn't have an available limit. Thus, it is not considered a credit card. Once the borrower spends the amount deposited, he has to reload it. Some products come with high fees, including high maintenance and activation fees. Borrowers also pay fees for withdrawing and reloading money. Paying bills incurs additional fees. The good news is that some prepaid options feature no late fees, interest charges, and maintenance fees. Whether to choose a secured or prepaid option depends on the customer's requirements. Those who want to rebuild their credit history should choose a secured card. Customers who cannot open a checking account usually resort to the prepaid variety. This is also an option for borrowers who prefer not to deal with financial institutions. If your child is a college or high school student, you can open an account and load and reload money for them to get an allowance.
No-Fee Scotiabank Value VISA Card
The best thing about this VISA Card is the low introductory fee of 3.99 percent which allows users to repay their outstanding balances faster. Customers also benefit from attractive discounts on car rentals, optional card protection, and checks. They are free to order supplementary cards.
Annual fee: none
Standard interest rate: $16.99 percent
Grace period: 21 days or longer
Credit limit: $500 or higher
This card is offered to applicants of the age of majority in their territory or province who are landed immigrants or Canadian citizens.
Home Trust Secured Visa Card
This card by Home Trust allows consumers to rebuild or build credit and anyone qualifies. It is a convenient way to make online and in-store purchases and comes with a limit of up to $10,000 based on the amount deposited. Customers are free to add authorized users, and there are two options for cardholders to choose from:
No annual fee
Interest rate: 19.99 percent
Annual fee: $59
Interest rate: 14.90 percent
You are free to close the account provided that you pay off the full amount of the outstanding balance.
Capital One Guaranteed Secured MasterCard
This is a good alternative for borrowers with ? less than perfect, poor, or no credit history and offers benefits such as emergency cash advances and zero liability. The bank emphasizes the fact that this card helps build credit and offers a limit of $300 or higher. Holders are free to use the card in any way they choose – to make hotel reservations and offline and online purchases, to pay for gas, for car rentals, and anything else.
Annual fee: $59
Interest rate on balance transfers, advances, and purchases: 19.8 percent
Credit limit: $75 - $300
BMO Preferred Rate MasterCard
BMO offers a secured card with standard benefits such as emergency replacement and purchase protection. Customers benefit from an affordable interest rate that boosts their saving and purchasing power. Two options are available:
Interest rate: 17.5 percent
No annual fee
Interest rate: 11.9 percent
Annual fee: $20
To apply with BMO, consumers are asked to provide information about their credit card and loan payments, mortgage or monthly rent, income level and sources, employment status and other details, and social insurance number.
Capital One Low Rate Guaranteed MasterCard
This is a good choice if you are looking for a low-rate card that offers benefits such as travel accident insurance, purchase assurance, lost ticket replacement, and more. Capital One advertises guaranteed approval, regardless of your credit profile.
Standard interest rate: 14.9 percent
Interest on cash advances: 19.8 percent
Annual fee: $79
Credit limit: $75 - $300
This low-rate option is intended for borrowers who seek to improve their credit profile. Security funds are usually required if you have a tarnished or less than perfect score.